After having beautiful sunny weather almost every day, it's hard being back in school. I know some of you moan and groan when you hear this, but for me it's an exciting thrill because all the stores have their back to school sales going on–especially great deals for college students. I'm a freshman in college this year and I wanted to make a shopping list of what I would need. Some of you may be new freshman like me, but no worries–I got you covered, from fashion to dorms. What's better than that? Let's make this school year great and most importantly let's get shopping!
Fashion:
This fall, I'm going to help you put lots of rich colors in your wardrobe as well as help you use your summer clothes for fall. I find it very helpful to make a budget because you will buy so many things that you'll probably lose track of how much spending money you'll have left over.
Blazers: These are a must-have for fall because they keep you looking effortlessly chic. Blazers aren't just for business anymore–you could wear a blazer over one of your favorite summer shorts, and I say shorts because it's still a little warm when we go back to school.
This blazer is from forever 21 at the price of $32.80, which is not that bad considering you'll use it more than once.
Dresses: Dresses are another must-have on your shopping list. Sometimes I'll have those mornings when I can't think about what to wear and it's easier to throw on a dress (depending on your city's weather you'll want to add more to it like leggings and a leather jacket). When choosing a dress for fall, I suggest choosing a sweater dress because they'll keep you really warm when it's really cold out.
This dress is from Yesstyle.com at only $43.20.
Shoes: This fall, give your flats a little break and get yourself a pair of sturdy boots! Most boots might be a little pricey, but we want them for two reasons–you'll use these boots more than once and they are great quality boots that will last you a really long time.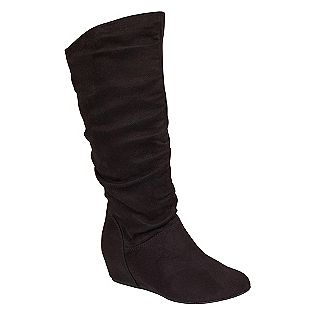 These boots are from Sears at only $39.99.
If you'd like more suggestions, please comment below and I'll reply ASAP!
Dorms:
Your dorm room is your home for the next year or so, therefore you'll want to decorate it to your liking. But what if you don't have a lot of cash to spend? Again no worries–I will help you decorate at little to no cost, assuming that you'll want to purchase bedding, hangers and bathroom essentials. I'm just going to mention a few ideas on how to make your room pretty!
Lighting: This is number one on my list. You can find lighting at almost any store for an inexpensive price or you could use your Christmas string lights and hang them in your dorm. They will definitely give your room that "wow" factor.
Picture Frames: Another great décor idea is to decorate with pictures. Some dorm rules include not hammering nails into the wall or using tape that can damage the paint, so if that's the case, you can use sticker decals that look like vintage picture frames. And for the true fashionistas, you can put fashion magazine covers on your wall and make your room very stylish.
These are from PBteen and are priced at about $49.99
Furniture: In college, you'll have a lot of friends visiting you at your dorm and how embarrassing is it to have them come in with nowhere to sit? Most dorms might not be as big or spacious as your room back home, but there are options that will still allow you to keep your space and have some extra seating as well.
This chair from Target is priced at $29.99. You could add comfy pillows to this chair and everyone will want to sit in it!
For those of you heading back to school or going for your first year like I am, good luck and happy shopping!